Employment background screening has gone from "nice-to-have" to a "have-to-have." In 2000, it was estimated that 50% of companies conducted background checks on their employees.
Today, 60-80% of U.S. organizations perform criminal background checks and more are adding past employment, education, credit, driving records, sex offender registries, restricted parties lists and other pre-employment checks to their policies. But while background screening has become more popular, many organizations still make mistakes in their screening practices.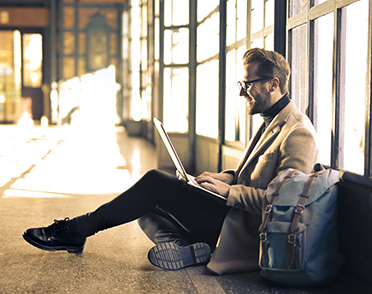 MISTAKE 1: Not establishing a standard background screening policy
Having a standard written policy for every job title assures uniformity in checks and that the data is used in compliance with company standards and employment regulations.
MISTAKE 2: Not verifying employment and education
Roughly one third of all resumes contain some kind of misrepresentation and so-called "diploma mills" are rampant. Thorough verification can reveal misrepresentations which, if purposeful, can signal problems of character in a potential hire.
MISTAKE 3: Not checking vendors, contractors, temps
One of the greatest vulnerabilities of companies today is the large number of unchecked vendor-employed workers with access to company facilities and systems. To maintain internal security controls, screening extended workforces should be a standard practice in a company's screening program.
MISTAKE 4: Not conducting international checks
Today's talent pool is global. Even candidates that are U.S. citizens may have been educated or worked outside the country. It is just as important to verify international backgrounds as it is for domestic ones — Partnering with a screening provider with proven international capabilities is essential for success.
MISTAKE 5: Relying on manual internal processes
Today's companies can avoid errors that delay the hiring process or purposeful misrepresentation by candidates by using a proven background screening solution designed to help automate and manage the entire screening program.
It is important to note, effective background screening requires human intervention on the screening provider's side – criminal checks often require manual checks of court records and files – be weary of fully automated systems with "instant" checks. Finding solutions that combine the best of automation and human investigation provides the optimum results.