You've run a complete background check on all your employees. So you've got a safe, fully-vetted workforce, right?
While a thorough and professional background check provided a profile of each employee at the time he or she came on board, things may have changed. Times change, conditions change, and people change. And without occasional or regularly-scheduled follow-up background checks of personnel, problems may arise that could seriously impact your business.
Consider: Unlike candidates wishing to join your company, people you've already hired may now have access to highly-confidential information including your most sensitive files, phone records, business transactions, contact information, personnel data, and financial secrets. And what they do with such knowledge can seriously affect your company's brand reputation and even its stability.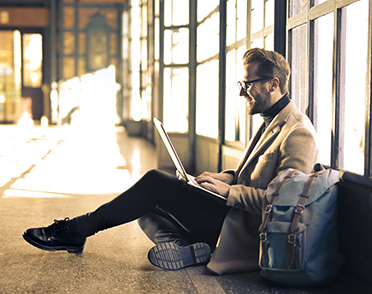 Also remember that your employees are in constant contact with your other staff, as well perhaps, with your vendors and your valuable clients. Misinformation, disinformation, innuendo, rumors, and outright lies spread by a disgruntled employee can decimate a business.
If an employee has developed personal problems since his or her initial background check – and you're in the dark about them – your firm and your other employees could be in jeopardy.
For example, let's take Susan. She's been a great manager for five years, following thorough criminal, motor vehicle, and reference checks conducted when she applied for employment with you. Since then, her record's appeared flawless – "appeared" being the operative term. In fact, she's being given a promotion!
Actually, last year, Susan got in a tiff with another driver. She lost her cool and punched the other motorist. Someone called 911, the police showed up, and Susan was arrested for assault and battery. She was convicted and got probation.
But you never knew about it.
You also weren't aware that Susan's problems escalated. She continued to have anger issues and her significant other left her. Susan fell into deep depression as well as debt. Without a second source of income, she took a second job at night to pay her bills. And then she even began to occasionally steal from your company.
A re-screening could have uncovered the conviction, and may have nipped further problems in the bud. Instead, Susan's problems have become your problems.
You may want to evaluate whether or not a follow-up background check is legally permissible, and may be prudent for an employee who may have come onboard before you implemented your current background screening policy and practices, and wasn't screened as thoroughly as you would today.
If a re-screening uncovers nothing, it validates your initial decision to hire that employee, which may instill greater respect and confidence in your personnel security practices.
So consider running another employee background check when someone is promoted, switches departments, or if their last screening was long ago.
HireRight recently surveyed a number of its clients and 42% said they either presently rescreen employees or may begin rescreening employees in the future. The practice is most prevalent in the transportation sector.
Make sure you know your state's laws before screening current employees. Include your position on subsequent background checks in your company policy, and distinguish between pre-employment and screening of your existing employees. You'll also want to discuss background check notice and authorization requirements as they may differ from state to state.
Background checks are vital to help ensure you're bringing on-board a trustworthy and qualified candidate. But conducting routine checks for employees is equally important to facilitating a safe, secure and dependable workforce.